Morgan Single-footing Horse Association/Gaited Morgan Horse Organization
Gaited Morgan Horse Organization dba since 1996 as the Morgan Single-Footing Horse Association (MSFHA) an active club where Members, guests and friends, buy, sell, trade, share, horses, breedings, stories, equipment and ride together.
Here is a youtube channel of Nate and Paige Frandsen of gaited Morgans. Proud Morgans – YouTube
Adrienne Dymesich from Sunrise Ranch Morgans on KTM Eclipse the Wind
Jared Young of Mountain Edge Morgans Utah with Gaited Morgan Stallion Missouris Bold Spirit (photo by Adrienne Dymesich of Sunrise Morgans)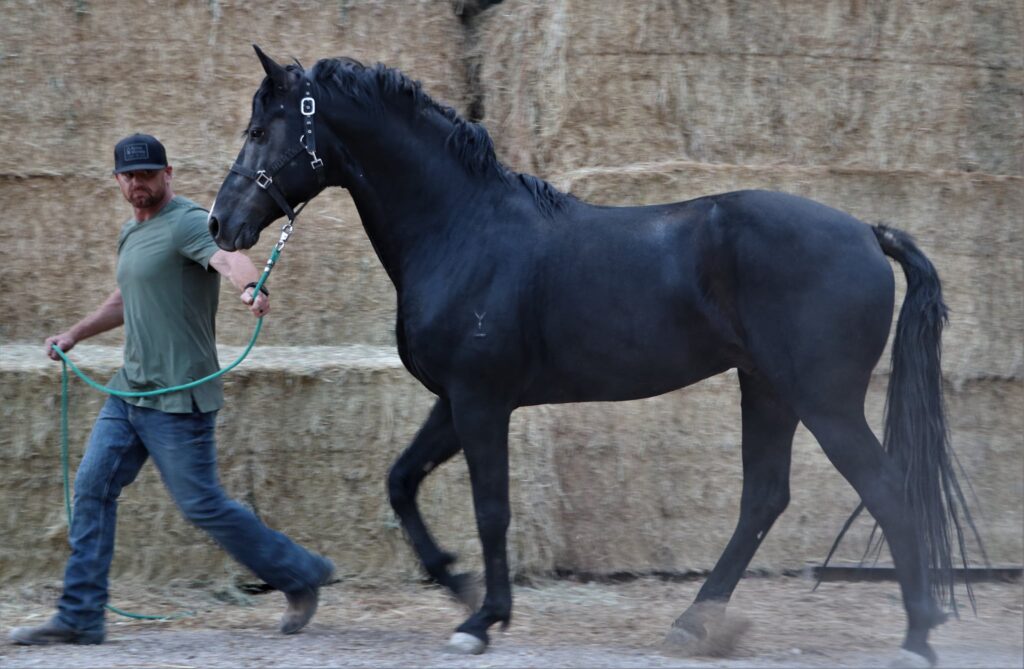 Gaited Morgans come in many colors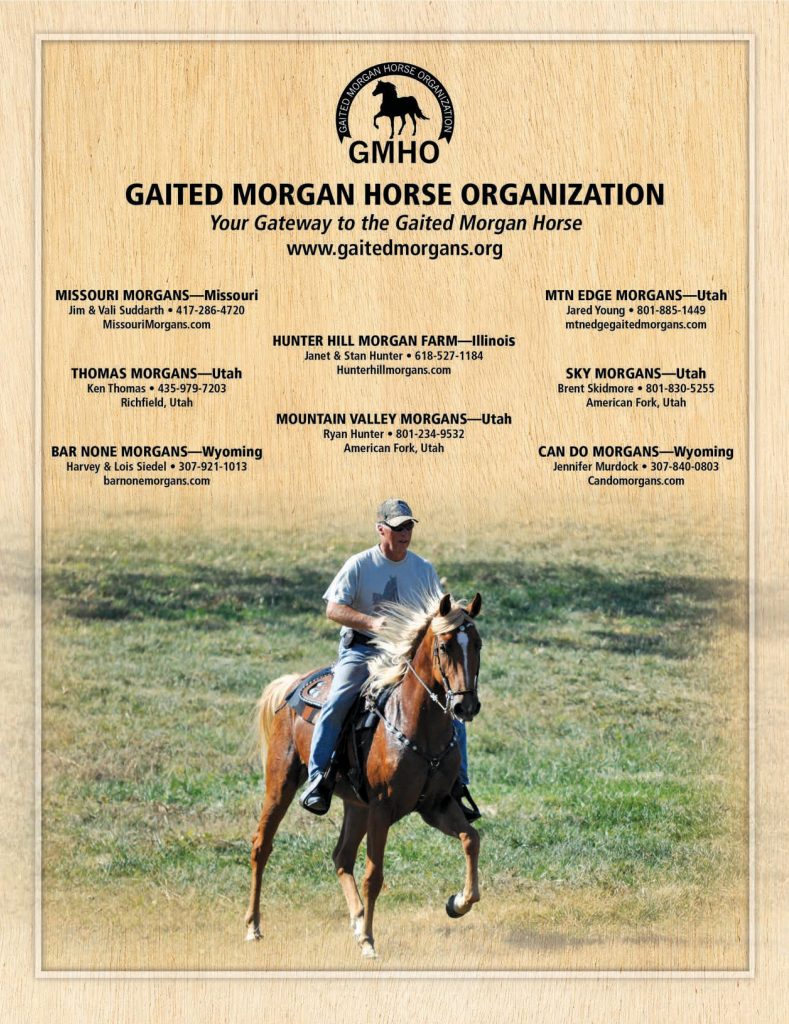 Morgan Silver Valley Tate and Sara Rinne at the iconic Cougar Rock competing in the Tevis 100. Wow!!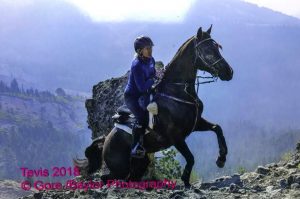 Ad See farm ads here http://gaitedmorgans.org/current-farm-ads/
Order your 36 page Gaited Morgan Magazine from Ryan Hunter here: mtvalleymorgans@yahoo.com
GMHO Members RIDING IN THE UTAH MOUNTAINS all 11 horses
are gaited Morgans
[newsletter]
The Official Gaited Morgan Horse Organization dba since 1996 as the Morgan Single-Footing Horse Association (MSFHA) is a registered Not for Profit recognized service organization of the American Morgan Horse Association (AMHA). GMHO takes the position of promoting all Morgan types and disciplines, with particular emphasis and promotion of the inherent four beat gaits found within the present registry of the Morgan breed. We are committed to research, education and promotion of these Morgan horses due to their outstanding athletic abilities. You, too, can be a part of something special!
Sign up for our printed periodical The Gaited Morgan Horse Organization Magazine and enjoy a lot of photos, news, trail ride stories, rancher stories, adventures, gait education and more.
Join our chat http://pets.groups.yahoo.com/group/GaitedMorgans/
Join us on facebook https://www.facebook.com/groups/362411990443593/?fref=ts
Become a member of the GMHO! Member benefits: Two newsletters per year filled with information on gait, bloodlines, training, information on clinics and great places to trail ride. Meet other gaited Morgan admirers, ride together, get tips on the care and health of your horse and lots more. Members can advertise their gaited stock FREE on the GMHO web classifieds and stallion pages! All for FREE! If you would like to make a much appreciated tax deductible donation, you may use your credit card via PayPal or mail your payment to our Treasurer Ryan Hunter and include your name, address, phone number, email and web site if you have one. If you have a Morgan, let us know about it!

Gaited Morgan interview starts at 47:35 marker
American Morgan Horse Association www.morganhorse.com
---