Gaited Morgan Horse Organization
The Official Original… Gaited Morgan Horse Organization dba since 1996 as the Morgan Single-Footing Horse Association (MSFHA)  an active club where Members, guests and friends, buy, sell, trade, share, horses, breedings, stories, equipment and ride together.  Join us!
                                    Welcome Guests from Members and Breeders alike.  Enjoy Your Visit!
GAITED MORGAN HORSE ORGANIZATION ANNUAL RIDE AND MEETING 2 LOCATIONS
For easy reservations speak with Sue Ann at 308-665-2900…we are camping in the Mare Campground at Fort Robinson, them moving to Mount Rushmore on the 21st.The Gaited Morgan Horse Organization is gathering to ride at a camp near Mount Rushmore.  http://www.elkhavenhorsecamp.com/.  Make your reservations quickly as they fill up fast.  They do have a few campsites left and several cabins.  They also have overflow parking without utilities. Our feature ride on this trip will be from Elk Haven to Mount Rushmore which is an 8 hour round trip.  From the 17th to the 20th of August, you may also join us for an informal gathering at Fort Robinson Nebraska a historical military post, where we have ridden as a club several times in the past. http://www.stateparks.com/fort_robinson_state_park_in_nebraska.htmlContact: Vali Suddarth 573-286-1954
 FORT VALLEY VIRGINIA RIDE FUN AND FOOD
Several GMHO members are gathering in the east for a recreational ride in Virginia.
If you're going to Fort Valley Ranch or are interested in it from May 4th till 10th, join Fort Valley VA Event ride on Facebook to discuss anything. Hint it is very food oriented! <VBG>
Here is the link– https://www.facebook.com/events/867453006654765/
The Official Gaited Morgan Horse Organization dba since 1996 as the Morgan Single-Footing Horse Association (MSFHA) is a registered Not for Profit recognized service organization of the American Morgan Horse Association (AMHA). GMHO takes the position of promoting all Morgan types and disciplines, with particular emphasis and promotion of the inherent four beat gaits found within the present registry of the Morgan breed. We are committed to research, education and promotion of these Morgan horses due to their outstanding athletic abilities. You, too, can be a part of something special!
Sign up for our printed quarterly magazine The Gaited Morgan Horse Organization Magazine and enjoy a lot of photos, news, trail ride stories, rancher stories, adventures, gait education and more.
Join our chat  http://pets.groups.yahoo.com/group/GaitedMorgans/
Join us on facebook https://www.facebook.com/groups/362411990443593/?fref=ts
Members meet for annual ride in Monument Valley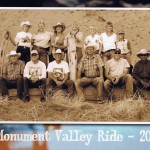 http://www.youtube.com/watch?v=1PkhF-Zlppc   Slideshow Link to Annual Meeting in Monument Valley 2011
Become a member of the GMHO! Member benefits: Four newsletters per year filled with information on gait, bloodlines, training, information on clinics and great places to trail ride. Meet other gaited Morgan admirers, get tips on the care and health of your horse and lots more. Members can advertise their gaited stock FREE on the GMHO web classifieds and stallion pages! All for only $20 a year. You may use your credit card via PayPal or mail your payment to Secretary/Treasurer Janet Hunter  and include your name, address, phone number, email and web site if you have one. If you have a Morgan, let us know about it!
                   Recognition and Promotion

Gaited Morgan interview starts at 47:35 marker
What Makes A Morgan Horse So Special?  enjoy this 11 minute slideshow by the Morgan Association of Oregon  Used with permission
American Morgan Horse Association   www.morganhorse.com
---
Subscribe to the GMHO/MSFHA  eNewsletterMSFHA eNewsletter
A confirmation email will be sent to your mailbox