Gaited Morgans
Gaited Morgan Horse Organization
The Official Original… Gaited Morgan Horse Organization dba since 1996 as the Morgan Single-Footing Horse Association (MSFHA)  an active club where Members, guests and friends, buy, sell, trade, share, horses, breedings, stories, equipment and ride together.  Join us!
              The Gaited Morgan, From the Beginning, by Jackie Farmer read full article here
Here's a fella (and his family) that know how to have fun!  Club Members Greg and Regen Rose, along with their son Garrett are having a BLAST at War Re-enactments.  This requires a lot from all participants, a big effort in the heat, and the horses have to be tolerant of gun shots, cannon blasts, and a host of other threats to overcome.   Greg is a great ambassador for the gaited Morgan as many people see him on his exciting chestnut standing over 16 hands, running across the battlefield firing and being fired upon, and it's a pretty impressive sight!
Here is Greg on his trusty mount, Missouris MOJO Major, taking a weekend break up in the mountains.
Dwight and Tate continue to be a winning team in 2016.  Here's Dwight Hanson and his son of Caducuceus Moses at Forgot to post Dwight and Tate's awards from Indian Cave CTR. Tate second and best conditioned and Dwight Fourth.
CONGRATULATIONS TO MARY AND DWIGHT HANSON, AND SILVER VALLEY TATE, NATIONAL CHAMPS, NATRC 2015
FUN TIMES AT GAITED MORGAN HORSE ORGANIZATION ANNUAL RIDE AND MEETING 2 LOCATIONS
Gaited Morgan Riders Gathered to Ride August 2015     Meeting at Fort Robinson State Park and then on up to Custer State Park and Mount Rushmore, 9 members of the Gaited Morgan Horse Organization had the opportunity to spend a few days riding together on their gaited Morgans.  Beautiful Scenery in Historical Places provided a host of adventure and interest.  Along with beautiful riding on wilderness trails, points of interest were museums at Fort Robinson where learning more about the history of this post was more than expected. Custer State Park provided a thrilling venue for a rainy day in the form of the Crazy Horse Monument and Museum, an honorable endeavor, and a reverent privilege to see.  And then there was our 27 mile round trip ride to Mount Rushmore along bubbling brooks, through pine forests and Aspen trees.  Wow..what a trip.  More story and photos coming soon!
 FORT VALLEY VIRGINIA RIDE FUN AND FOOD
Several GMHO members gathered in the east for a recreational ride in Virginia.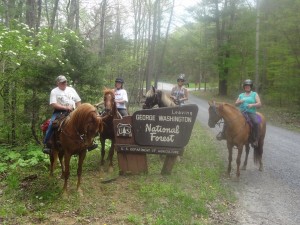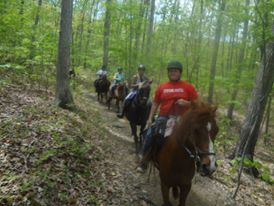 The Official Gaited Morgan Horse Organization dba since 1996 as the Morgan Single-Footing Horse Association (MSFHA) is a registered Not for Profit recognized service organization of the American Morgan Horse Association (AMHA). GMHO takes the position of promoting all Morgan types and disciplines, with particular emphasis and promotion of the inherent four beat gaits found within the present registry of the Morgan breed. We are committed to research, education and promotion of these Morgan horses due to their outstanding athletic abilities. You, too, can be a part of something special!
Sign up for our printed periodical The Gaited Morgan Horse Organization Magazine and enjoy a lot of photos, news, trail ride stories, rancher stories, adventures, gait education and more.
Join our chat  http://pets.groups.yahoo.com/group/GaitedMorgans/
Join us on facebook https://www.facebook.com/groups/362411990443593/?fref=ts
Members meet for annual ride in Monument Valley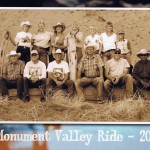 http://www.youtube.com/watch?v=1PkhF-Zlppc   Slideshow Link to Annual Meeting in Monument Valley 2011
Become a member of the GMHO! Member benefits: Four newsletters per year filled with information on gait, bloodlines, training, information on clinics and great places to trail ride. Meet other gaited Morgan admirers, get tips on the care and health of your horse and lots more. Members can advertise their gaited stock FREE on the GMHO web classifieds and stallion pages! All for only $20 a year. You may use your credit card via PayPal or mail your payment to Secretary/Treasurer Janet Hunter  and include your name, address, phone number, email and web site if you have one. If you have a Morgan, let us know about it!

Gaited Morgan interview starts at 47:35 marker
American Morgan Horse Association   www.morganhorse.com
---
Subscribe to the GMHO/MSFHA  eNewsletterMSFHA eNewsletter
A confirmation email will be sent to your mailbox